Project Description
ALFING Automotive Division is by far the most potential division in terms of sales growth, but also the most volatile, cost- and risk-sensitive with its 24/7/365 production. This presented ALFING with challenges in the new production hall: Four production lines and around 50 machines. Even a cumulative machine downtime of a few hours per month means tens of thousands of euros in lost revenue, which cannot be made up in around-the-clock production.
Yet it's not only about machines but much more about the people: A smart solution needs to integrate people and machines. It is about the creation of seamless workflows, transparency, and also ease of use for anyone involved. Considering this, a satisfactory solution must focus on the human factor as well. This especially applies to the employees working in shifts on machine operations and maintenance.
Quick facts
industry: machine factory
employees: ~ 1,150
solution: xingate, IoT, BI
title: production management
benefits: agile collaboration, integration of production, high transparency, less machine downtime, less administrative tasks
About
ALFING KESSLER
ALFING Kessler is a German machine factory that stands for highest competence in crankshafts. Since its foundation over 100 years ago, more than 10 million crankshafts have been produced. Crankshafts of up to 8 m in length are manufactured on a large production area in Germany with state-of-the-art production facilities and excellent technological know-how.
With around 1,150 employees, ALFING is a medium-sized company, globally oriented and has achieved a prominent position in the world markets.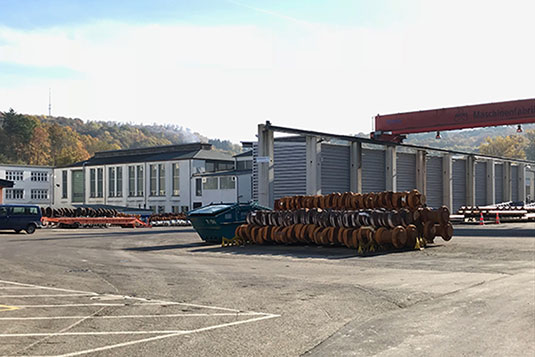 Situation for ALFING
Automation and the use of robots is a long-established standard due to high production volumes, precision, and constant changes caused by just-in-time manufacturing. Therefore, ALFING invested in Industry 4.0 right from the start and cooperated with one of the world's leading German solution providers in this area.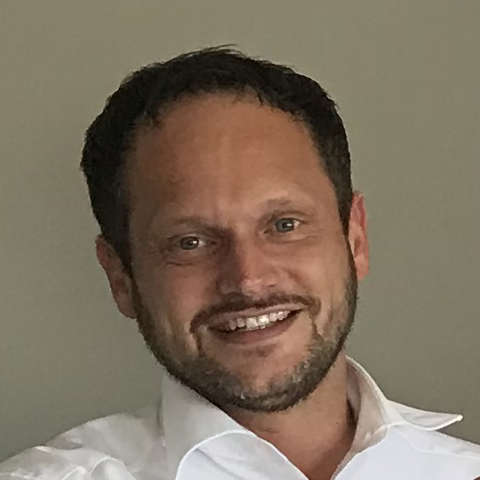 "All expectations were met both regarding time and cost. Promised delivery dates were met and, in some cases, even implemented before the due date."
Each unit had its own work environment:
Specific, separate SharePoint environments for sales, back office, management,…
SAP R/3
Production with a proprietary machine management solution
Apart from the above, SharePoint provided isolated workflows inside departments. A cut-through process connecting separate systems and departments didn't exist. From a top-level view, several information silos existed. While the SharePoint workflows provided some sort of efficiency improvement for approvals, overall transparency between departments was heavily lacking. Therefore information retrieval for workflows always included human interaction. Meaning: the necessary data had to be retrieved and later on updated in all corresponding systems.
The idea
As a result, ALFING searched for a solution at various trade fairs and evaluated multiple suppliers. Overall no solution was available, which met below criteria:
Fast response time and elimination of machine/logistics problems
Decrease of wait times between process steps
Reduction of unnecessary paths for operators and engineers
Definition of required resources and skills in case of incidents
Automatic escalation in case of error conditions
Timely maintenance of machines and ordering of spare parts
Availability of a self-service knowledge base for rapid troubleshooting, problem, and knowledge management
Transparent delegation of tasks in case of shift changes
In the end, a business partner recommended xspera as a potential solution provider.
Solution
Overall the ALFING requirements are quite sophisticated in many regards. For privacy reasons, it had to be an on-premise solution combining a variety of frameworks, technologies, and applications to bring machine status in real-time to the digital workplaces of involved parties. Also, the information had to be made available with single sign-on on all devices, at all times in real-time. Regardless of where they were – without using the cloud.
User groups or individual users should receive automated tasks based on machine status and error code. They should only see the information related to their user name and role, depending on the shift, and production line they're working on. However, a role should be able to work on multiple production lines, and users should be able to work on different production lines depending on shift and day. Also, it should be possible to hand over tasks or devices (tablets) from one shift to the next shift. It turned out that xingate by xspera delivered more than 80 percent of these requirements out of the box. Additionally, to enable more sophisticated workflows, xspera introduced the optional embedded K2 workflow engine.
In production
A new age arrived upon deployment. The whole production, all machines, are integrated into the ALFING office work environment. The production manager, as well as management, can now review production status in real-time. Auto-task allocation enables a more reliable machine management with less downtime. Also, the sales department now plans with the availability of the production capacities – even during the sales meetings.
Machine workers had shorter routes for machine management, which enabled more efficient deployment of resources. Overall transparency increased drastically, and core processes were available as cut-through processes for all involved parties.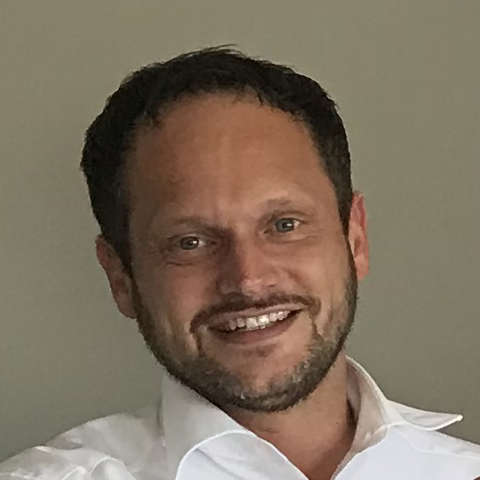 "The implementation time for such a project was unusually short, the duration was only 6 weeks and the quality delivered was very satisfactory."
Benefits for ALFING
The benefits for ALFING were striking. First of all, transparency enabled a whole new level of optimization for production machines and employees. Core advantages included:
Less downtime of production
More sales due to accurate production allocation
Faster sales cycles – information is available when needed, without waiting times
Higher production output due to additional optimization and less downtime
Transparency leads to less double work, especially during shift changes
And many more
Also, it is safe to assume that machine lifetime is overall higher in this environment. And additional features are planned most importantly in the field of AI for predictive maintenance, supply chain management, and production.
An outright success.