Project Description
If there's one statement that defines the attitude of SCB, it's customer orientation. Every investment, change or decision is questioned: "How does it serve our customers?" At SCB, customer-oriented thinking has top priority for every employee.
This attitude naturally also applies to internal customers. Where the IT department provides services for its internal customers. Colleagues are only a click away via the network. Nevertheless, competent IT support on site and in remote offices is limited by remote maintenance, case diagnosis and travel times. SCB decided to improve in these specific areas. The "Improving IT Support" project began with two important requirements:
Overall improvement of internal services between support departments and front-line staff.
Simplify and shorten the time it takes for all employees across the country to send service tickets to the support team.
Quick facts
industry: Finance, Retail Banking
employees: ~ 6.500
solution: Microsoft Kaizala, Microsoft SharePoint
title: Improve IT-support
benefits: employee satisfaction, improved collaboration, improved communication, reduced administration
About SCB
Saigon Commercial Bank was founded in 1992 after more than 27 years of activity and is today one of the 5 largest commercial equity banks in Vietnam with a balance sheet totaling more than VND 498.5 billion and a share capital of more than VND 15.231 billion (as at 30) / 11/2018. The network comprises 28 provinces / cities in important economic regions of the country with more than 6,500 employees.
With a strong financial potential, a fast growth rate, a modern technology base, a diversified product portfolio and a continuous improvement of service quality, SCB aims to become the leading retail bank in Vietnam.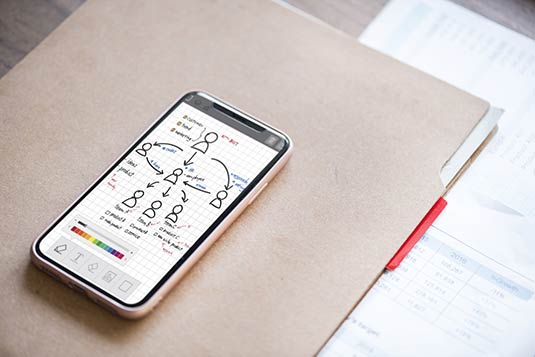 Situation for SCB
Before there were several potential areas of improvement. First of all, the frontline staff lacked the tools to send direct service requests. Overall, it did not make sense to the staff to create tickets – it wasn't convenient at all. In addition, there was no forum or audience for employees to comment and send feedback on internal services. Last but not least, there were no channels to guide employees, publish IT announcements promptly or interact directly between support staff and front-line staff.
The idea
During the presentation by Microsoft and xspera, a simple and convincing solution became apparent. A solution by the implementation of an easy and secure to be determined tool for all employees. This tool should offer:
Improve collaboration of field staff with IT helpdesk.
Receive IT service requests within minutes, maybe even seconds.
A tool, which can be integrated with Jira and other platforms.
Preferably a free tool.
Fresh from the start SCB, Microsoft and xspera set off to make this idea a reality.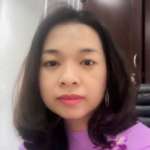 "xspera always offers SCB a complete and timely support. We also appreciate the attitude of xspera's staff, who always give their best upon any additional project-related requirement."
The solution
Microsoft Kaizala is a phone number-based, easy-to-use and secure mobile communication platform, which includes an App area to provide centralized functionality for all Kaizala users in a closed group. With xspera's expertise in Kaizala and as one of the few Microsoft HiPo (High Potential) Gold Partners with direct access to Microsoft development, a full-fledged solution was designed:
The SCB organizational structure, users and groups were mapped to the Kaizala platform, including appropriate access and rights management.
An additional SCB-specific Microsoft Kaizala App was developed to connect and coordinate all IT helpdesk activities across the SCB network. A network that now even includes the smartphones of all employees, whether it is a company or a BYOD device.
xspera implemented SharePoint Online as a management center to manage all involved employees and the Kaizala App. This way, SCB can easily manage all users, configure forums and groups, and manage the dashboard and reports centrally and conveniently.
Overall, a simple approach that is also a secure, compliant and even convenient solution based on best practices and positive user experience. A KIS solution: Keep It Simple.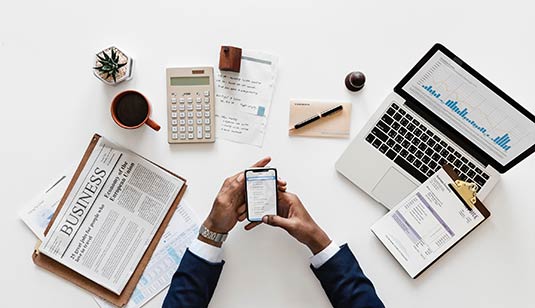 Daily work
After a short pilot phase and the integration of all participants into the Kaizala environment, the advantages became increasingly obvious. More than 200 front-line business units are now connected to the head office staff. Today, it is easier than ever for employees to create tickets, give feedback and comment on internal IT services. If necessary, employees can easily track the status of support requests and request a timely response.
Overall communication and collaboration between all stakeholders have improved, which has a positive impact on employee satisfaction.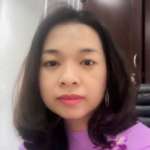 "xspera offers a simple and effective IT helpdesk solution, which drastically improved the integration between requesters and supporters for us."
Benefits for SCB
After completion, the most important areas of improvement became obvious:
The professional environment and internal customer satisfaction at SCB have noticeably improved.
Communication and collaboration "distance" between the business unit and back office employees in the head office is reduced.
Administrative effort and manual tasks of the IT service desk are reduced.
Cooperation between involved parties has now become more effective and efficient.
Employees are integrated via surveys and communication channels.
Bottom line: a solution, which exceeded SCB requirements and added additional benefit for day by day use.